Congratulations to our Performance Team for a wonderful season! Check out our Summer 2020 schedule for information about performing at the Boston Red Sox.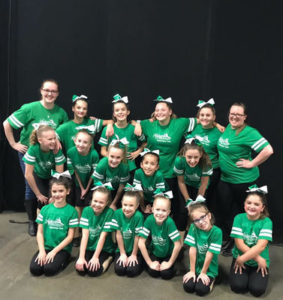 Boston Celtics 2018
Performance Team is a great way to dance more and have fun! We have performed for the Sea Festival of Trees, the Manchester Monarchs & UMass Lowell hockey games, the Maine Red Claws Basket Ball games, The Boston Celtics and much more!
The team is broken up into groups, our Gems, Emeralds, Sapphires, and Pearls; which have an 1 hour to a 1.5 hour rehearsal time each week. All groups come together for a one hour team rehearsal every week. Each student will participate in a recital ballet and a recital jazz class per week.