Congratulations to our Performance Team for a wonderful season!
If your dancer is interested in joining the team for the 2020-2021 dance season let us know.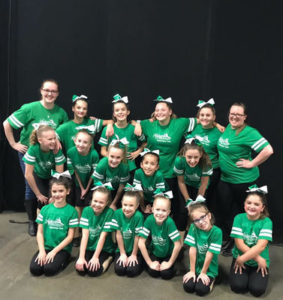 Boston Celtics 2018
Performance Team is a great way to dance more and have fun! We have performed for the Sea Festival of Trees, the Manchester Monarchs & UMass Lowell hockey games, the Maine Red Claws Basket Ball games, The Boston Celtics and much more!
The team is broken up into groups, our Gems, Emeralds, Sapphires, and Pearls; which have an 1 hour to a 1.5 hour rehearsal time each week. All groups come together for a one hour team rehearsal every week. Each student will participate in a recital ballet and a recital jazz class per week.
    

A NOTE ABOUT COVID:
Due to the impact of COVID-19 our schedule, opening date, and studio rules, regulations and protocols may be adjusted accordingly to comply with government and health mandated regulations.
For more information please contact the studio for the updated Covid protocols.