Tentative Schedule 2021-2022 – Start Date September 13, 2021
Please Note: All information is considered tentative due to the effects of COVID-19. Please reach out with any questions.
Please reach out via email to discuss which class(es) your dancer should enroll in for next season. Email: kadeestumbleweed@gmail.com
We also offer group fitness classes!
POUND – Mondays & Thursdays – 6:30-7:30pm
$13.00 for a drop in class or $100.00 for 10 classes.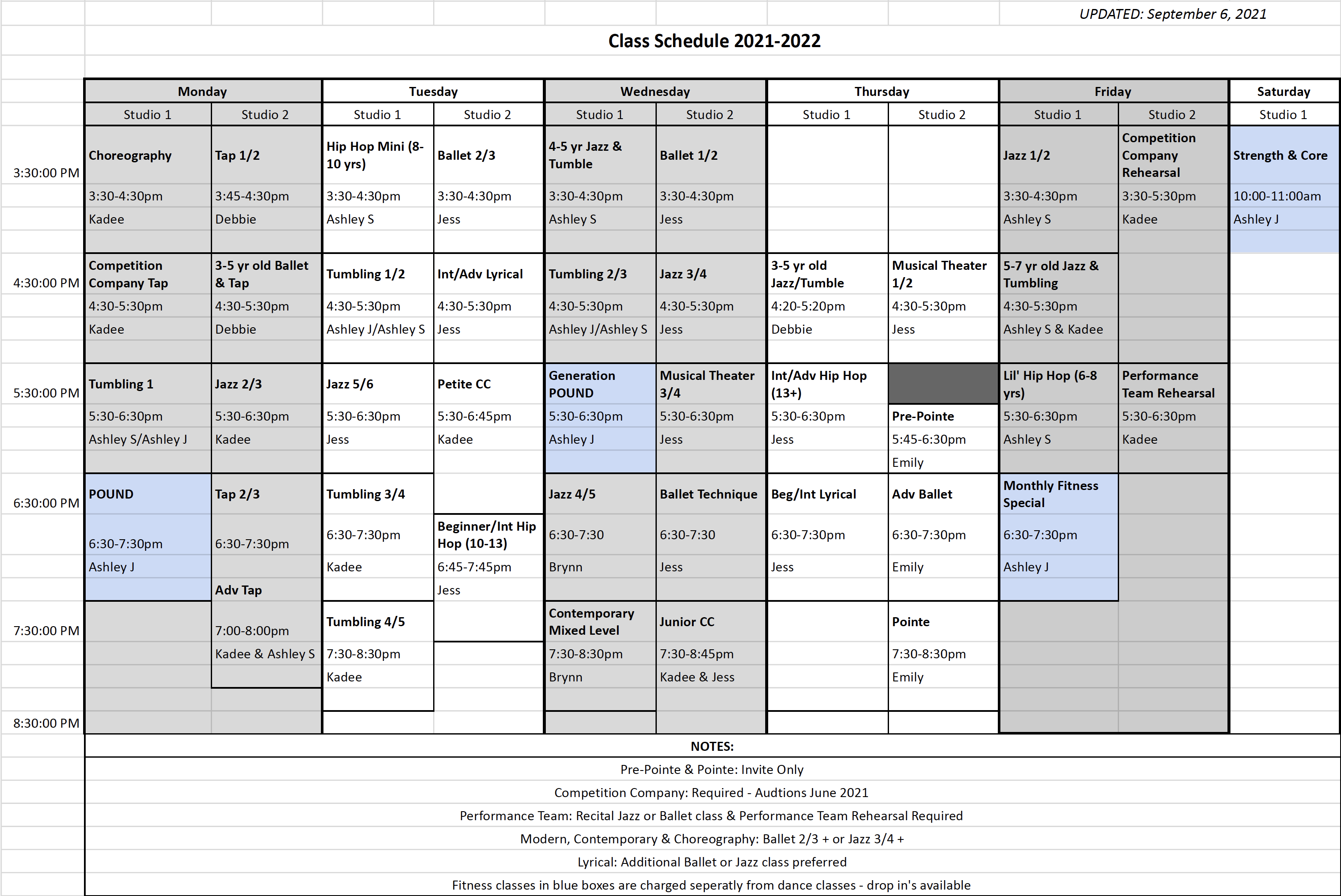 **The posted schedule is tentative until after the first week of classes, changes will be made as necessary.
A NOTE ABOUT COVID:
Due to the impact of COVID-19 our schedule, opening date, and studio rules, regulations and protocols may be adjusted accordingly to comply with government and health mandated regulations.
For more information please contact the studio for the updated Covid protocols.